On Sunday, August 30, reports surfaced regarding Kenya's Anti-Counterfeit Agency (ACA) appointment of John Akoten as an acting Executive Director.
His latest posting comes after former boss Elema Halake went on terminal leave.
"Thus is to notify you Mr Elema Halake will be proceeding on annual leave from Monday August 24, to August 31, and thereafter proceed on terminal leave from September 1 to September 30. The board in its 71st Full Board meeting appointed Dr John Akoten as the Ag Executive Director. Kindly let us give him all the support he requires to continue steering ACA to greater heights," the memo reads in part.
Notably, in 2016, Akaten was embroiled in acontroversial fake number plates scandal that saw him overlooked and Halake promoted to CEO ahead of him.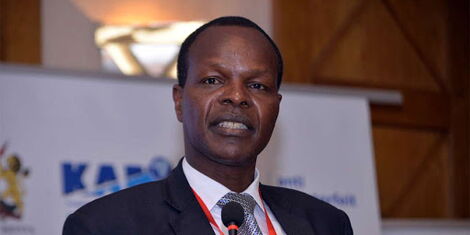 John Akoten, former Anti-Counterfeit Agency acting CEO.
File
Having served as Deputy Director at the ACA, he was almost certain to take up the top post prior to his case.
Normal accident protocols left everyone dumbfounded as the plates on display turned out to be forged.
Court proceedings later on revealed that he had allegedly given his driver Ksh2,500 to buy and fix the fake plates on his government issued car. It later emerged that the number plates were forged in a shop along Kirinyaga Road, Nairobi.
"Due to police check units in Isiolo, Nakuru and Kitale, the acting executive director instructed his driver to make private number plates after the initial set was withdrawn. The acting ED gave the driver Ksh2,500 and he went to make it on Kirinyaga Road in Nairobi," the report drawn up by the committee tasked with investigating the circumstances of the crash, reads in part.
In his defence, Akaten argued that his actions were driven out of fear of his life. This is after investigators discovered that he had also tampered with the car's tracking components.
It was discovered that the former boss had replaced the number plates on his official car with fakes acquired illegally along Kirinyaga Road so as to carry out his private business using the government-issued car.
A report on the cause of the accident revealed the wanton misuse of a government resource and raised the probability that there could be other government vehicles being used for private errands with impunity.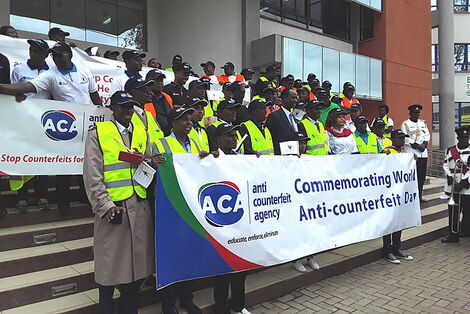 Kenya's Anti-Counterfeit Agency (ACA) officials marking the World Anti-Counterfeiting Day(WACD) in Nairobi on June 26, 2018.
---
There's no story that cannot be told. We cover the stories that others don't want to be told, we bring you all the news you need. If you have tips, exposes or any story you need to be told bluntly and all queries write to us

[email protected]

also find us on Telegram
---