For the past few days, the internet has been awash with stories of the alleged breakup between Makena Njeri and a well-known female entrepreneur.
Accusations have been thrown around and this has made the parties involved to come out and set the record straight.
On Saturday, Makena took to Instagram to ascertain that she will remain bold and true to herself no matter what happens.
In a two-part statement, the Bold Network Africa CEO narrated how she has been watching as her friends and family have been judged and criticised because of their association with her.
"Not once have they lost sight of the reasons why we are connected. Not once have they lost sight of our shared values, not once have they lost sight of the mutual love and respect between us.
"It is for this reason that I am writing a public statement to say that the recent drama is not about my choices and certainly not the community that I love and cherish so much. The recent drama is a manifestation of an internal turmoil that is unresolved. I say this with empathy and compassion," she wrote in part.
Further, Makena highlighted 'ugly relationships' saying more often than not when third parties are dragged in to justify behavior it ceases to be about two people.
She affirmed that she will continue to love a celebrate 'her people' boldly as the journey of a minority group will always be hard because they refuse to subscribe to the views of the majority.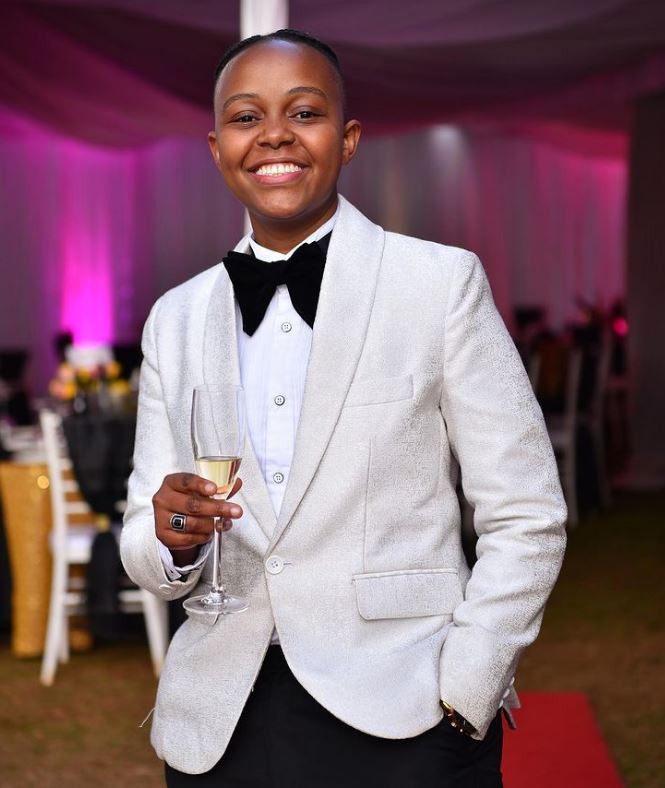 It hurts to see those I love get attacked
"The burden of the blessing to be BOLD is that from time to time society uses the BOLD as scapegoats. This is what we (myself and my friends) are experiencing. Will it pass? Yes, because the truth always sets people free.
"Does it hurt to see those that I love get attacked? – YES it does. However, what does not kill one, only strengthens one! Do we as human beings irrespective of the communities we belong to encounter attacks in relationships? All the time! And like everyone else's dark night, the sun will rise," wrote Makena.
She assured those who have been supporting her that will ride for them ten times harder and maintained that she will continue her work relentlessly.
Message to her community
Makena also urged members of the LGBTQI community not to retreat but instead roll up their sleeves to tackle the challenges ahead.
"To my community, this is not the time to retreat to the closet, instead this is the time to double down and acknowledge that there is a lot of work ahead – for us, for those behind us, for those unborn.
"We are significant which is why there is so much drama. If we were not making society raise their consciousness and stand in their own truth – whatever that may be – there would be no drama. So this attention, although hurtful, is in itself a statement. We are being seen and heard! So I call upon you to continue to be BOLD."
She concluded by calling for privacy in relationships since only the two people involved know the truth.
---
There's no story that cannot be told. We cover the stories that others don't want to be told, we bring you all the news you need. If you have tips, exposes or any story you need to be told bluntly and all queries write to us

[email protected]

also find us on Telegram
---