A day before self confessed child serial killer 20 year old Masten Wanjala was set to be arraigned and face 13 counts of murder, police now say the suspect is missing after escaping from its cells.
According to preliminary reports, police at the Jogoo Road Station where he was being detained said that they realised he was missing after he failed to attend the 7am roll call Wednesday.
The nature of his escape is however shrouded in mystery with police unable to explain how he managed to flee from what is perceived to be a highly guarded facility.
The suspect was yet to take plea despite confessing to the horrific murders.
Senior ranking police officers visited the scene in a bid to establish how the unthinkable could have occurred. A full report on the incident is yet to be released.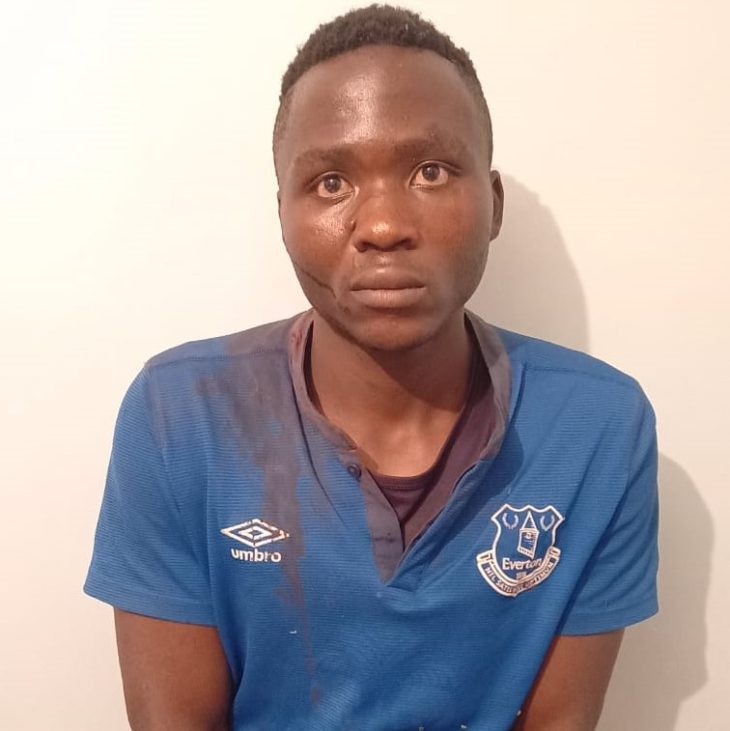 Wanjala who has killed a total of 13 people, confessed to have sodomised and sucked the blood of his victims before killing them.
Homicide detectives from the Directorate of Criminal Investigations (DCI) upon confession by the suspect visited several crime scenes in Kajiado, Kiambu, Machakos and Bungoma where they recovered bodies of slain minors.
Sleuths also launched investigations against several suspects belived to have aided Wanjala in the gruesome killings.
The suspect was arrested after police tracked down his mobile phone in Kitengela Township on July 13 – said to have been used to solicit for ransom money after abducting two children in Majengo area of Nairobi County.
A nationwide search has been kicked off with police now in pursuit of the suspected serial killer.
---
There's no story that cannot be told. We cover the stories that others don't want to be told, we bring you all the news you need. If you have tips, exposes or any story you need to be told bluntly and all queries write to us

[email protected]

also find us on Telegram
---